Heating and Cooling Glen Burnie MD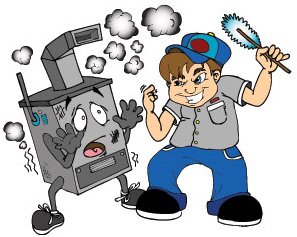 AJR Heating and Cooling offers the best Heating and Cooling solutions in Glen Burnie MD. They provide services for ac repair, heating, cooling, and air conditioning. We are a licensed and insured company that offers free estimates.
Proving to be one of the most satisfying additions to the home, central air has brought us comfort for decades. Your central air system should work without any issues for many years, providing you and your family with a cool and comfortable environment. If you are having any trouble with your air conditioner or AC unit, contact us, and we will send out one of our specialized repairmen to either replace your unit, or get it running like new.
At AJR, we believe your AC units should provide you with exactly what you want at the temperature you want without a glitch. However, oftentimes your air conditioner may need to be serviced or repaired. If you are in Glen Burnie MD, AJR is the ac repair company for you.
We're here to help all of our customers, both residential and commercial. Since 1993 we have been servicing air conditioning units for those in Glen Burnie MD. AJR With over 25 years of experience, we are the best in the industry for your Heating and Cooling needs. We also take great pride in our ability to service both residential and commercial properties. AJR can help you with all of your Heating and Cooling needs in the Glen Burnie area.
A heat pump, which is usually thought of as a type of heat engine working in reverse, is used to move heat from one area to another to create warmth. Heat pumps generally work by drawing heat up from the ground to distribute the heat. We specialize in both of the two main types of heat pumps including compression and absorption heat pumps, and assure that we are able to restore comfort to your Glen Burnie home when it gets too cold for comfort outside.
Heating systems are very common and widely used through the Glen Burnie area. Central heating systems differ from other heating systems due to the fact that the heat is generated in one area and then distributed through pipes and vents throughout a building.